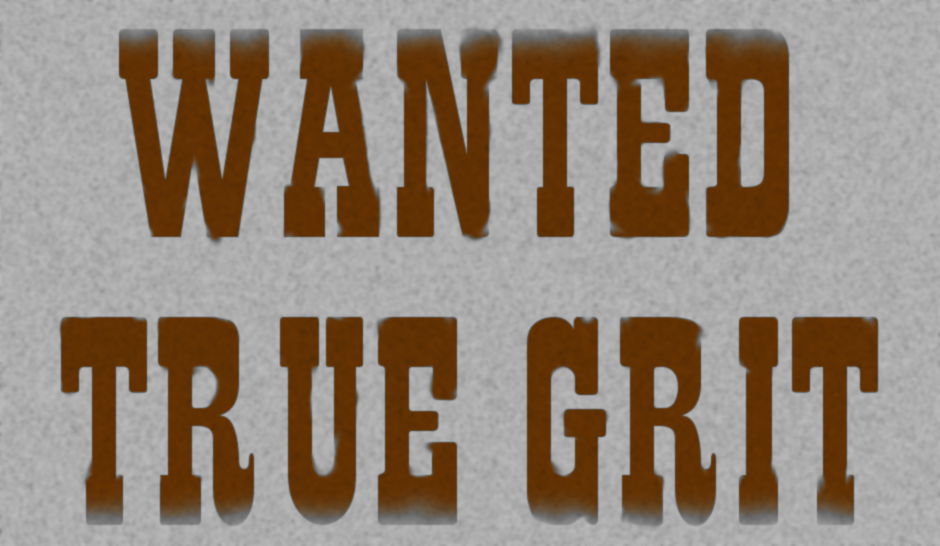 The Government has recently announced plans (and funding) to "Instil character in pupils." The current buzzword is "Grit", and for me it conjures up images of a posse of young John Waynes swaggering off into the sunset telling their mates to "get off your horse and drink your milk." All noble stuff and it does have my full support.
For years, Saturday night has seen me making an unlikely (and one way) alliance with Simon Cowell as the latest wannabe wails their way across the Britain's Got X-Factor Talent stage only to be surprised to hear Simon suggest that they give up their dreams of becoming a singer and focus on a career for which they have some talent. This is normally met with howls of derision from the contestant who genuinely thinks they are a great singer. Because no-one has ever told them they are not. And this is a problem today – whoever points out that someone is not perfect/brilliant/destined to make millions is instantly a bit of a bogeyman.
Perhaps this is what the government means by instilling character: providing pupils with the experiences and skills to pick themselves up, dust themselves down and carry on when things don't go their way. Learning to live with failure is an important lesson in life, one we have to deal with on an all too regular basis and, like most lessons, the sooner you learn it the better.
I remember a girl I once taught in Year Seven, she was very bright, very hard working and a talented mathematician. At the end of the first term we had some internal tests/exams. She came top of the year with a score of 96%. She was distraught, inconsolable. She could not focus on the 96% she got right, but the 4% she got wrong. She certainly hadn't "failed", but it was her first encounter of less than complete success. Her peers had long since learned to deal with less than 100%; it was a lesson that she was having to learn, and finding it a whole lot harder than any maths she had encountered.
The above is and extreme example, but how do we go about teaching "grit and resilience" to our youngsters? We have to let them fail, we have to let them know that to get things wrong is OK, we have to let them know that to err is human. And perhaps introduce a new anthem in classrooms across the country. I think the ethos that the government is trying to promote is best summed up by Chumbawumba's Tubthumping, and they'll probably relate to that far more readily than any wise words from a sage, old maths teacher.