Many years ago I set a test and one of the questions asked the pupils to
Draw an acute angle
and I received many correct answers: an angle between 0 and 90 degrees.
But one student drew me a wonderful picture, like the one above, of a cute angel. An easy mistake to make, and mistakes are very easy to make, especially under the pressure of exams.
Recently , the superstar – and deserved winner of a Pearson Education Silver Teaching award – Colin Hegarty posted a series of GCSE exam bloopers. They are not as funny as my example above*, but they make a great lesson starter or revision aid.
A good idea would be to get some of these (or similar) printed out and stuck on your classroom wall. Then you could refer to them – -publicly or privately – whenever one of these classic mistakes are made.
Here's an example of one of Colin's bloopers, followed by links to all nine that he posted. You should be able to click on each link and it will open the blooper as an image in a new tab – great for projecting onto your interactive whiteboard.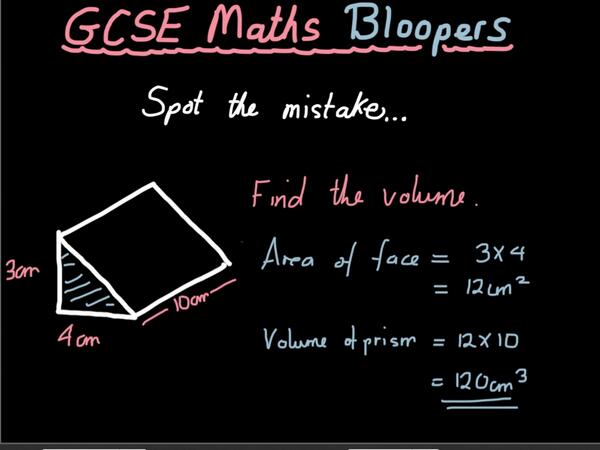 The Bloopers
More from the excellent Mr. Hegarty can be found on his website, Hegarty Maths and you might want to follow him on Twitter, too: @hegartymaths
*If you want some funny exam blunders, then you may enjoy "F in Exams" by Richard Benson